California Grillin Gold Rush Dust All Purpose Seasoning
Regular price
Sale price
$9.99 USD
Unit price
per
Sale
Sold out
California Grillin 1848 Gold Rush Dust is the perfect all-purpose seasoning for beef, pork, chicken, fish and vegetables. This precise combination of herbs and spices was developed so you don't have to worry about finding the right balance. Gold Rush Dust will provide consistent and delicious flavors you can rely on and pairs perfectly with other seasonings and rubs. 
1848 Gold Rush Dust pays homage to the California Gold Rush. The California Gold Rush was sparked by the discovery of gold nuggets at Sutter's Mill, which was beside the American River on January 24, 1848. The territory would more than double its population within five years.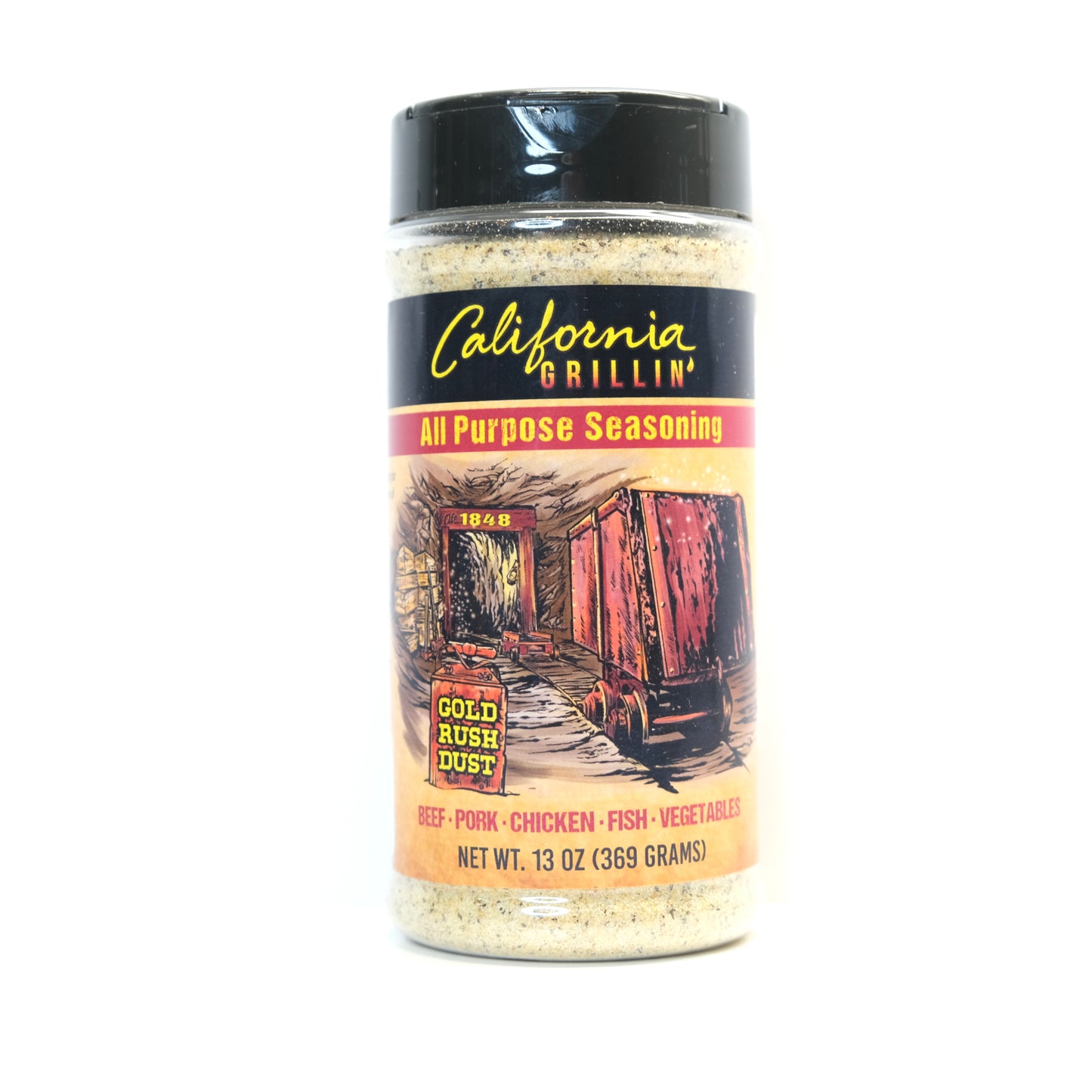 California Grillin Gold Rush Dust All Purpose Seasoning
Gold Rush Dust is a game changer
This is a must have in any seasoning arsenal. Perfect compliment to the other seasonings in the line up, or great just on its own! I'll be ordering the big bags from now on!
Use on everything
Our family has used 7 bottles in less than a year. We bought the first one at a street fair in San Marcos. Good on salad, eggs, watermelon, all meat
Great seasoning!
This is my go-to seasoning for everything! Customer service is awesome, as well.
A must have
This is a must have… my daily go-to (on eggs and veggies is my favorite!).